UPDATE 3/31/2014: And we have a winner! How I Met Your Mother may be all about the…well, Mother, but fans voted another pair as their all-time favorite: Barney and Robin! Check out the final results in the poll below. Do you agree? Are Barney and Robin truly the best How I Met Your Mother couple? Tell us in the comments!
Nine entertaining years of theories, speculation, and most importantly, some genuinely "legendary" sitcom fun will culminate on Monday when, presumably, optimistic romantic Ted Mosby finally meets the mother of two of the most patient children in television history. How I Met Your Mother was a unique series; a crossover hit popular with both the older generation who prefer the comforts of a laugh track, as well as a new generation appreciative of the innovative, non-linear storytelling that engendered the series with a fresh, progressive feel. It was one of the first programs to truly bridge the gap between old school and new school television, and the only sitcom in a generation full of shoddy facsimiles, worthy of accepting the post-Friends torch.
Before we bid our final farewell to the "MacLaren Five" we're asking the How I Met Your Mother faithful to vote on their all-time favorite couple. Maybe you're a fan of the unpredictability of Robin and Barney. Perhaps you have a soft spot for the stability of Marshall and Lilly. Or maybe you're just a long time admirer of blue french horns.
Vote now for your favorite How I Met Your Mother couple and we'll post the official results on Monday!
And if you don't vote, well…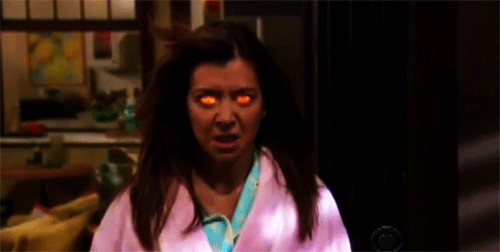 Read  More:
'How I Met Your Mother' Shocker: Is the Mother Actually Dead?
Jimmy Fallon and Idina Menzel Perform Acoustic 'Let It Go.' See 5 More Amazing Fallon Performances!
Sarah Michelle Gellar Says Buffy Belongs with Angel, Not Spike — Do You Agree? POLL

For the latest pop culture news and voting, make sure to sign up for the People's Choice newsletter!