From Frozen to Toy Story, there have been quite a few interesting theories floating around about Disney films recently. The latest centers around the 2009 flick Up — and along with making you rethink pretty much everything you saw on-screen, it will probably also make you tear up. Yes, it's that sad.
According to the new fan theory, the film's central character, Carl Fredricksen, actually died in his sleep after being told he'd be forced to leave his house and move into a retirement home.
We'd like to say "up, up and NO-way," but the theory does make sense. Read on if you're curious…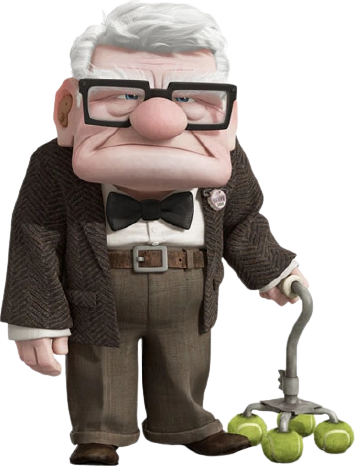 The theory argues that everything that happens after Carl dies represents his journey through the Afterlife — kinda, maybe, sort of like the final season of Lost. Russell represents Carl's guardian angel, who is attempting to earn his wings, aka his final merit badge, by helping Carl through the transition.
The theory goes on to speculate that Russell took the form of a child to fulfill Carl and Ellie's desire to have children, while the house symbolizes Carl's attachment to the physical world. Meanwhile, Paradise Falls is apparently Carl's representation of Heaven.
Take a minute to let that sink in.
If this, or any of the online theories regarding Disney films is true, we're going to need a master's class on Disney film theory before we rewatch some of our favorite classics.
What do you think? Do you agree with this new fan theory?
Read More:
5 Movies To Watch If You Loved 'Frozen'
This New Disney Theory About 'Frozen,' 'Tangled,' And 'The Little Mermaid' Will Blow Your Mind
Do You Believe This Shocking 'Toy Story' Theory?
For the latest pop culture news and voting, make sure to sign up for the People's Choice newsletter!