Photo Courtesy: Dumb and Dumber
Leave a comment
It may have taken 20 years, but the long anticipated Dumb and Dumber sequel trailer is finally here!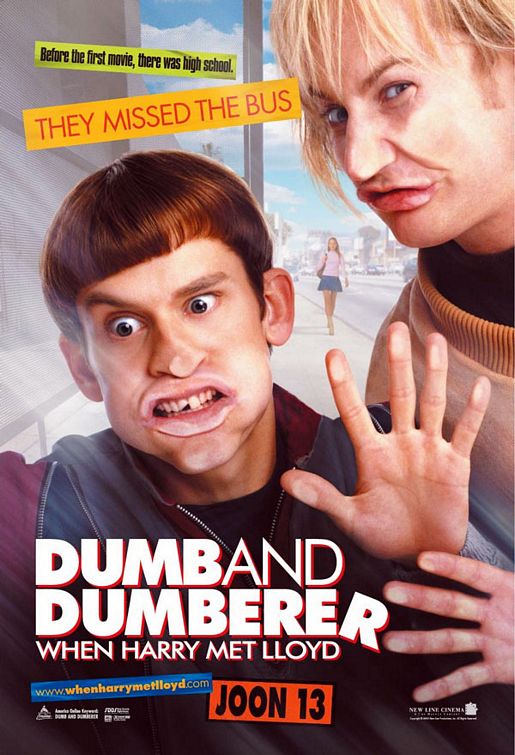 Nope, that doesn't count. Never happened.
The trailer for the real sequel from the iconic 1994 film debuted on The Tonight Show last night with Jim Carrey and Jeff Daniels reprising their roles as Dumb and Dumber, respectively. Take a look!
The release of the Dumb and Dumber To trailer has us feeling a bit nostalgic for the original film. How do the two compare? Watch the trailer for the original film below, and then keep reading to see our take on which trailer is truly best.
Best Opening Scene: Dumb and Dumber To
"So you mean you've been faking for 20 years and it was all for a gag? That's… AWESOME!"
Funniest Trailer: Dumb & Dumber (1994)
"Hey, want to hear the most annoying sound in the world?"
Ehhaaeeeeeaheehahhhheee
Funniest Jim Carrey Line: Dumb & Dumber (1994)
Airport attendant: Sir, you can't go in there.
*Jim Carrey rushes past him*
Jim Carrey: It's okay. I'm a limo driver!
Best Joke Regarding a Cat Butt: Dumb and Dumber To
And folks, it's not even close.
Best Example of Dumb and Dumber Humor: Dumb and Dumber To's cell phone scene
Just when we thought this trailer couldn't possibly be any dumber, it went ahead and did something like the cell phone scene… and totally redeemed itself!
What do you think of the trailer? Do you plan on seeing Dumb and Dumber To?
Dumb and Dumber To arrives in theaters November, 14th 2014!
For the latest pop culture news and voting, make sure to sign up for the People's Choice newsletter!