Photo Credit: Jason Merritt/Getty Images Entertainment
Leave a comment
When Taylor Swift isn't busy coming up with sweet melodies, she's extolling sage life advice.
The singer-songwriter recently wrote an op-ed for the Wall Street Journal about the future of the music industry. "Before I tell you my thoughts on the matter, you should know that you're reading the opinion of an enthusiastic optimist," Swift writes in the opening paragraph.
Swifts' insightful musings don't just relate to the music industry but to anyone aspiring to succeed in his or her chosen profession.
Check out these five lessons on how to make it according to Taylor Swift:
1. "My hope for the future, not just in the music industry, but in every young girl I meet…is that they all realize their worth and ask for it."
The Lesson: Whether you're aiming to be a published author or a world class surgeon, the message here is clear: don't ever sell your talents short. According to Swift, you should know exactly how much your work is worth — and never allow anyone to knock it down.
2. "In this moment in music, stepping out of your comfort zone is rewarded, and sonic evolution is not only accepted…it is celebrated."
The Lesson: Who among us doesn't enjoy the snug confines of our comfort zone? Success, however, is rarely achieved without embracing uncertainty and allowing yourself to be receptive to the endless possibilities of the unknown.
3. "I believe couples can stay in love for decades if they just continue to surprise each other, so why can't this love affair exist between an artist and their fans?"
The Lesson: Want to keep your audience (or, you know, your significant other) fully engaged? Opt for the unexpected.
4. "I want to make music that reflects all of my influences, and I think that in the coming decades the idea of genres will become less of a career-defining path and more of an organizational tool."
The Lesson: Our super secret Taylor Swift decoder ring has translated this quote into: "Don't be afraid to think outside the box."
5. "The only real risk is being too afraid to take a risk at all."
The Lesson: While the fear of the unknown can produce a bit of anxiety…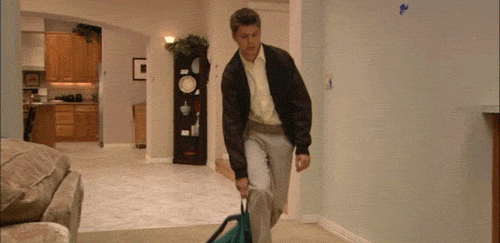 Fortune favors the bold, so seize the day!
What do you think? Do you agree with Taylor Swift's advice?
For the latest pop culture news and voting, make sure to sign up for the People's Choice newsletter!