Photo Credit: Getty Images
Jump to Comments
Dwayne "The Rock" Johnson might be unleashing his box-office Midas touch on a revered cult classic soon.
According to The Wrap, the action star is in negotiations to star in and produce a remake of John Carpenter's 1986 film Big Trouble in Little China. If an agreement is reached, Johnson would portray Jack Burton, an all-American trucker who gets dragged into a centuries-old mystical battle in San Francisco's Chinatown.
Attention residents of San Francisco: Do not make The Rock angry. You wouldn't like him when he's angry.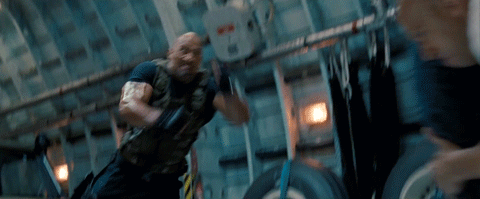 The original film, which starred Kurt Russell and Kim Cattrall, is reportedly one of Johnson's favorite films. In fact, per The Wrap, it was actually Johnson and his producing partners who pitched the remake to 20th Century Fox. Ashley Miller and Zack Stentz, who co-wrote the 2011 film X-Men: First Class, have already closed a deal to write a new take on the beloved movie.
Signing Johnson would certainly be a boon for the Big Trouble in Little China remake. San Andreas, Johnson's latest action film, dominated the box office last weekend easily capturing the number one spot with a $54 million domestic opening.
What do you think? Would you like to see Dwayne Johnson star in a Big Trouble in Little China remake?
For the latest pop culture news and voting, make sure to sign up for the People's Choice newsletter!