For one night only the stars of NBC's iconic Must See TV Thursday night lineup moved to Sunday for an all-star tribute to legendary director James Burrows. While cast members from storied sitcom favorites like Will and Grace, Cheers, and The Big Bang Theory dropped by to divulge some behind-the-scenes secrets and pay their respects to the famed director, the one true "must-see" attraction of the night was the highly anticipated reunion of the cast of Friends.
Jennifer Aniston, Courteney Cox, Lisa Kudrow, Matt LeBlanc, and David Schwimmer reunited to reminisce about their time together on the beloved sitcom, while Matthew Perry, who unfortunately couldn't attend because he was rehearsing for a play in London, made a brief pre-taped appearance to introduce his fellow castmates.
Could fans possibly be more upset that Chandler couldn't join the festivities in person?
Prepare to have your day, week, month, or perhaps even your year made as we present the five things we learned from NBC's Friends reunion!
1. Courteney Cox originally auditioned for the character of Rachel, and Jennifer Aniston originally auditioned for Monica.
While it's difficult to imagine anyone else portraying Monica or Rachel, Cox originally auditioned for the role of Rachel, which means the hot "Will They/Won't They" couple of the '90s would have been… Courteney Cox and David Schwimmer.
"I think we both just thought the other was better for the other part," Aniston said of their original auditions.
2. Jennifer Aniston, Lisa Kudrow, and Courteney Cox ate lunch together every single day for ten years.
Apparently Monica Geller isn't the only creature of habit. Cox revealed that all three ladies ate the same lunch every day while shooting Friends.
So… we guess there's no need to ask if they were friends in real life, right?
3. Courteney Cox and Jennifer Aniston revealed their favorite Friends episodes.
While Courteney selected the season one episode "The One with the Blackout," Aniston has a soft spot in her heart for all of those hilarious flashback episodes.
"I always loved the flashbacks," Jen said. "I always loved when we would flashback to fat Monica, and Rachel pre-nose job, and Ross with his afro."
4. The classic season one episode in which the gang played poker ("The One with All the Poker") was inspired by the cast playing cards together in real life.
Lisa Kudrow revealed that in order to help the cast become familiar with one another, director James Burrows lent them his dressing room so that they could all play poker together.
While the cast didn't reveal who had the best poker face, we think we know the answer.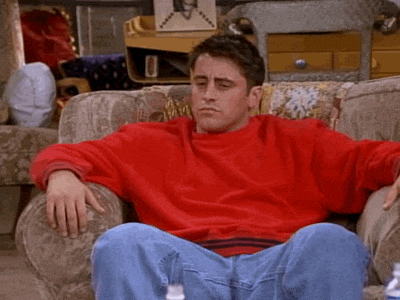 5. During the first season, the cast would regularly meetup and watch the show together.
"[In] the beginning it wasn't a hard thing," Aniston said. "We just wanted to hang out with each other. It wasn't a 'We have to do this.' We really just fell in love and adored each other instantly and would hang out at each other's houses and watch the show together."
What did you think of NBC's Must See TV: An All-Star Tribute to James Burrows?
For the latest pop culture news and voting, make sure to sign up for the People's Choice newsletter!