Gentlemen, start your engines!
Last night's episode of the Late Late Show featured a tiny scooter race for the ages between host James Corden and former Friends star Matt LeBlanc. Broadcasting from the Late Late Show racetrack, the two titans of speed took part in James Corden's Bottom Gear, a play on the LeBlanc hosted series, Top Gear.
Equipped with two helmet cameras, Corden and LeBlanc gamely attempted to zip through an obstacle course that featured speed bumps, a flurry of Late Late Show staffers dousing the two in silly string, and even a brick wall (of foam).
While Corden led for almost the entire duration of the race, LeBlanc gave the late night host a little vehicular "How you doin'?" by passing him in the final seconds and snatching victory from CBS' resident joker.
Poor James. No one told him life was gonna be this way.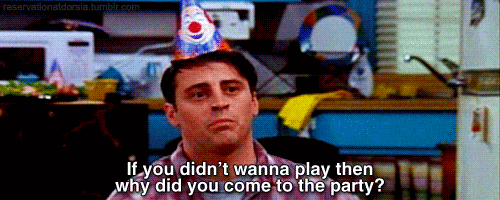 You can watch the madness unfold below!
(h/t Entertainment Weekly)
The Late Late Show with James Corden airs weeknights at 12:37 am/11:37 pm C on CBS.
For the latest pop culture news and voting, make sure to sign up for the People's Choice newsletter!