(Photo Courtesy: Hilary Duff/Twitter)
Leave a comment
If you do something fun, or say something sassy and don't use a bitmoji in your text, did it ever really happen? The answer is yes, but it's just not as cool, and no one knows that better than Hilary Duff, who actually had one of the first bitmojis ever!
Okay, technically her Disney Channel character Lizzie McGuire had the bitmoji, and on Friday (June 16), Duff made sure to share a hilarious meme that pointed that out. She was Lizzie freaking McGuire, so duh she was ahead of her time.
"No big," Duff wrote alongside a meme of her Lizzie McGuire character, and her iconic sidekick… aka her little Lizzie, or as we know her now as, the original bitmoji.
For those of you who stick to regular texting, or don't like using emojis, here's a quick run down. Bitmojis are basically personalized avatars that are meant to look exactly like you, and do pretty much anything you'd do in real life.
For example: This is Maisie Williams', from Game of Thrones, bitmoji. Pretty cool, right?
While these are all the rage right now, Duff pointed out that Lizzie actually had her own sassy caricature back in 2001. So, who's the cool kid now?
On the Disney Channel show, any time Lizzie was feeling down, her mini Lizzie came out to play and showed off what she was really thinking. If she was concerned about a big test, little Lizzie would freak out for her. She'd yell, dance, get messy, play dress up, you name it. She was SO the first bitmoji and she'll always be our favorite.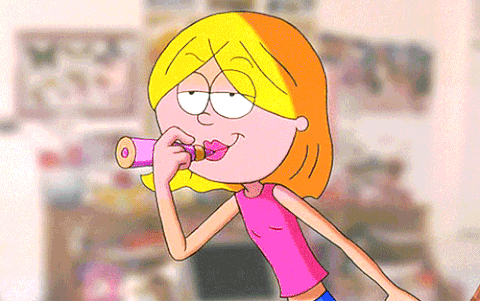 In fact, we love her so much that we had to share a few gifs of the hilarious animated character to prove once and for all that Duff and her alter ego on screen were hip before anyone else knew it.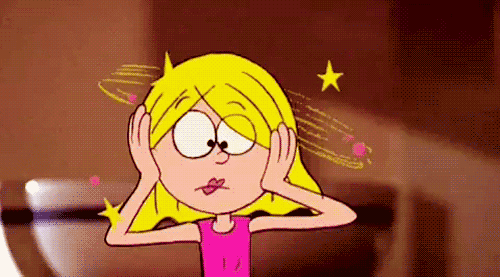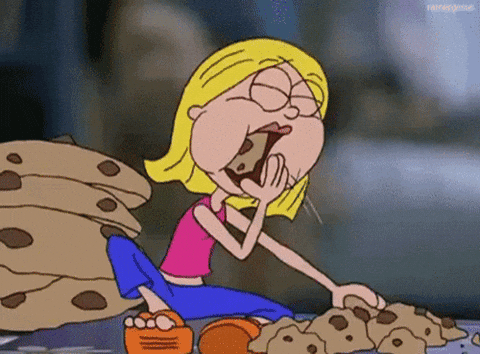 Hilary, you are just too cool for school, and let's face it, you always will be!
For the latest pop culture news and voting, make sure to sign up for the People's Choice newsletter!